For the Companies & Teams That Refuse To Settle For Just Being Likable
Increase Innovation. Minimize Burnout. Increase Value.
All without the fluff and circus act.
Brand development for those with teams or a brand that seeks a loveable edge in the marketplace.
Loveable Brands In The Workplace
This isn't branding 101 being recycled as a boring lecture. Our approach is interactive, experiential and designed to help your team integrate learnings and insights into their day-to-day practice, while being able to keep up with the demands of building a brand in today's experience economy.
With the ability to tailor a learning experience that addresses your organization's experience and challenges, your team and brand will gain the ability to:
Stop struggling with its internal voice and external execution
Lower cost of customer acquisition while increasing retention and relevance both inside the brand and out
Minimize employee burnout, while increasing creative output, especially during times of brand transitions
Leverage the power of a diverse and inclusive brand culture
Develop a unified brand language that increases the ability for teams to collaborate well
Gain a loveable edge in the marketplace by having clarity around the brand mission
An Adaptable Learning Experience
Train multiple people AND make the most of your training budget. Access around the year training and the ability to bring individuals from different teams together for a shared learning experience.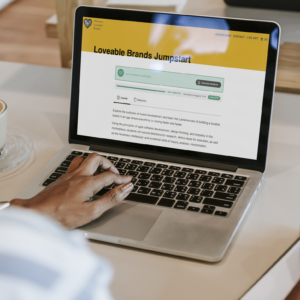 Digital
So you have a remote team spread across a few time zones, or need a more flexible way to develop leaders and employees within your brand culture? No problem!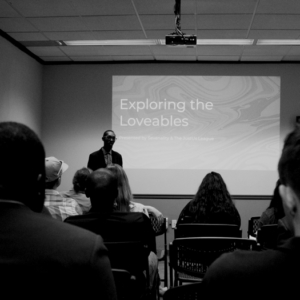 Onsite
Take the immersive approach and bring the team together for an interactive experience that is engaging, inspiring, and insightful.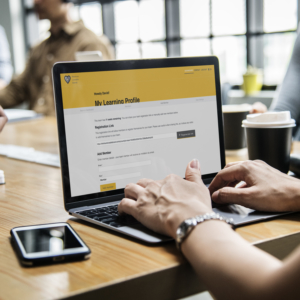 Blended
A hybrid leadership training approach for the cross-functional teams and organizations that want to leverage the best of both worlds.
Create Your Own Tailored Learning Experience
Tailor a learning program to tackle the specific needs of your organization, assign team managers, and measure results.
Create a learning program specifically for the needs of your organization that help to empower your leaders and employees.
Here are a few of our top modules that have helped to enable a more loveable brand development and creative process within brands.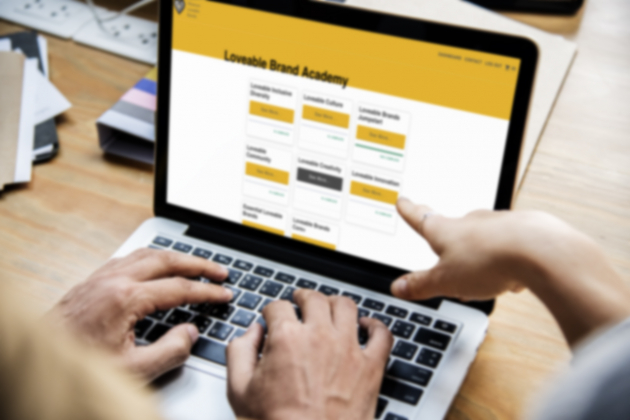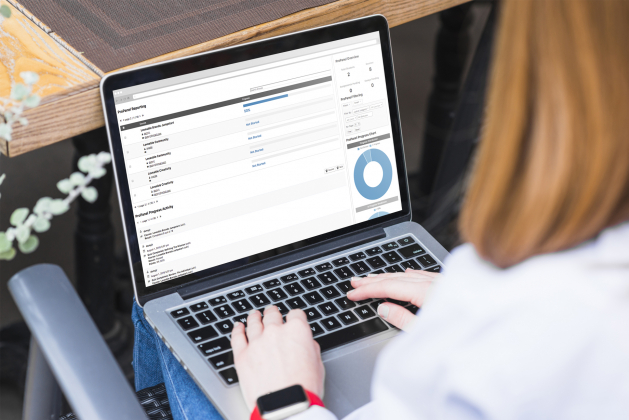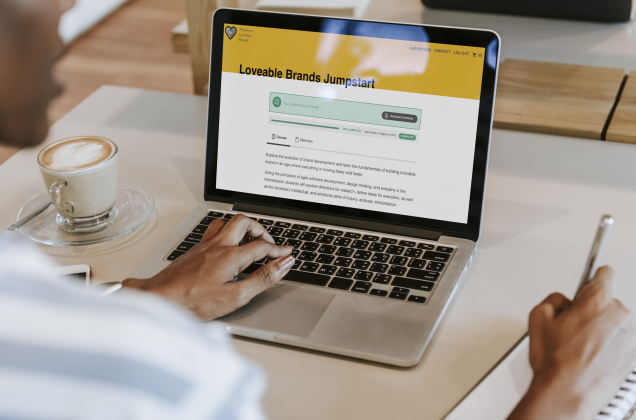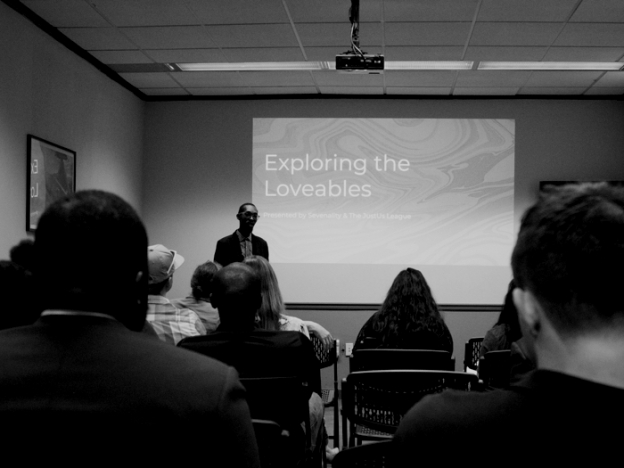 How does the Minimum Loveable Brands help companies?
Employers benefit when their people love what they do. It's just that simple.
When you and your team are aligned around moving forward in solving a problem or providing a solution, you're able to meet deadlines faster, with more quality, and connect with the consumer before the competition.
When one person doesn't contribute, the entire system becomes unstable.
We believe that everyone can be an A-player. If they're in the right position and with the right tools. We give your team the tools to level up and develop their Loveable Core, so they stay engaged and inspire those around them to shift the culture in a positive direction.
Because when you develop and amplify your leaders, you amplify your brand.
Life doesn't stand still and leadership development shouldn't either.
Your team will have access to the lessons and resources, online anywhere they have an internet connection, anywhere in the world / anytime they prefer. Or be able to grab the downloadable lesson resources for that flight or one location that has no service.
Your Organization May Be Wondering (FAQ)
Ready To Give Your Organization Or Team A Loveable Edge?
You're just a few steps away from tapping into a Loveable Brand Core and culture.
assignment
Apply
Start the process towards loveable brand growth. Without having to jump through hoops. Click below to get started.
place
Tailor
We'll collaboratively develop a plan and roadmap that is perfectly customized for your organization's size and needs.
sentiment_satisfied_alt
Enjoy
Enjoy the results that come from unlocking your team or organization's Loveable Core of creativty and growth.
Ready To Gain A Loveable Edge?